Interactive Soundart Projects
Are you afraid of the post-fossile age? Call me!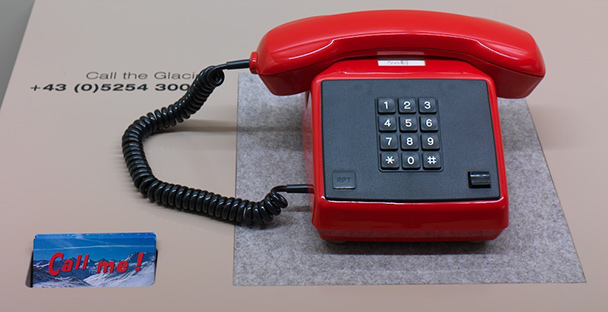 Images, static or in motion, are always spatially displaced representations of our reality. Before they can touch us emotionally this intrinsic distance has to be overcome. Sound knows no such barriers. Sounds reach the mind and the subconscious directly. Although this difference seems almost negligible, it is nonetheless essential.
Therefore it seems to make sense to explore the acoustic environment in order to provide for everyone an immediate experience of topics such as climate change, environmental and social developments. After years of debating on political and social levels, it has become clear: Taking responsibility for one's own actions is one key to setting the course ahead - on local and international levels alike.
Thus, the project series Call me! by sound artist Kalle Laar opens fundamentally new perspectives, in which social, political and scientific aspects are strategically linked by artistic means: Individually designed business cards with publicly accessible telephone numbers present the direct access to representatives of powerful players such as ministries, power plants, corporations and authorities (Climate and Hotline), to melting glaciers (Calling the Glacier), or to new species like insects with pathogens previously unknown to us (Mosquito).
Whether the business cards stay in your wallet or end up on your desk - in any case they remind you about an opportunity to become active.
The art project Call me! started in 2006 within the framework of overtures, a transdisciplinary project researching the future of life resources, initiated and realized in early 2000 by the art forum artcircolo.